Holy Covenant is a place for everyone
We are a community of friends who can help you to become all that God made you to be. We value inclusion, diversity, compassion, justice and freedom. We welcome all who want to discover, understand and participate in God's kingdom so that our neighbourhood will thrive.
Welcome to the Neighbourhood
Our Parish Dream
Holy Covenant is called to be a great neighbour. When God entered our world in the person of Jesus, the Word not only put on flesh and blood but 'moved into the neighbourhood.' A great neighbour is a source of abundance to others, a wellspring of faith, hope and love to those nearby, whether in their families, workplaces, streets or shared leisure spaces.
Great neighbours love well (Matt 22.34-40). They are curious about those who live, work and play next door. They are present when challenges emerge. They are creative about finding solutions. They are a source abundance because they help others to thrive by growing in love, joy, peace, kindness, generosity, faithfulness, gentleness and self-control.
Holy Covenant is different because we focus on God's abundance. Where some promote isolation and perfectionism, we encourage engagement and embracing diversity.
The parish dream is like a plan in so far fulfilling it will take intentionality, energy and money. Yet is different because it can only ever be an invitation to volunteers who are learning to share God's abundance with our neighbours.
Our Vision
Holy Covenant is a place
for everyone
Our Mission
We enable everyone to discover,
understand and participate
in God's kingdom
so that our neighbourhood
will thrive
Our Values
We value what
Jesus valued:
inclusion
diversity
compassion
justice
freedom
History
Our journey so far…
The parish was the first to be established in the then new Belconnen valley as a part of a unique scheme of co-operation between the Anglican, Churches of Christ, Congregational, Methodist and Presbyterian churches.
Regular services began on 11 February 1968 in Macquarie Primary School. Eventually a Rectory was built in Aranda and a house in Cook was purchased for use as a Manse. Because of growth in the Joint Congregation they required more space, so in early 1969 the services were moved from Macquarie to the newly opened Aranda Primary School. A competition was held to choose a name for the parish and on 20 June 1974 the name "Church of the Holy Covenant" was adopted.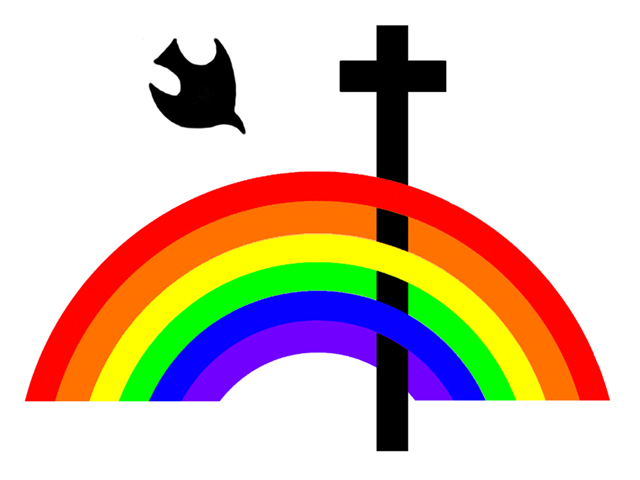 Our parish symbol of the rainbow, cross and dove is a reminder of the covenant God made with Noah and also the covenant of co-operation under which the parish was established.
After operating for ten years, the common purse was terminated and this marked 'the beginning of the end' of the co-operating scheme.
Over the years a number of plans for proposed church buildings, on various sites, were presented, but it wasn't until July 1984 that the Anglican worship centre at Jamison was opened. As the old rectory in Aranda was too small and rather inconvenient, a new one was built on the same site as the Worship Centre, and it was dedicated on 5 February 1989. This building is now used as the Rainbow Centre.
The design of the Worship Centre was a development of the concept that the church is the people and that a church building should be conducive to worship. It should help the people to feel literally gathered around the Lord's table, from which they move out to serve the community. It is built low to the ground, to give the feeling of being amongst the community, rather than sitting high on a hill looking aloof and separated from the people.
The title of the parish is "Holy Covenant Anglican Church" and the Old Testament symbolism of the tent form, as an expression of the covenant relationship between God and the Israelites – that He would be with them in the Tent (Tabernacle) as they moved towards the Promised Land – is expressed in the building's visual form.