Holy Covenant Anglican Church
Ministry Team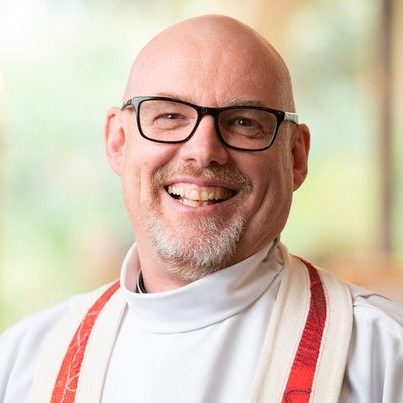 Revd Dr Wayne Brighton
Rector
Wayne is a leader who believes that God's Kingdom grows best through local churches that value justice, love mercy and are eager to see God's grace break through in surprising ways.

He is the Archdeacon for Chaplaincy and a member of the Diocese's Public Issues Commission. He is currently a member of General Synod's Mission and Ministry Commission and involved the NSW Civil Chaplaincy Advisory Committee and formerly the chairperson of ACT Pastoral Care Council.
Wayne completed his PhD in 2014 which examined the cultural challenges associated with innovation in a variety of church settings. His initial theological education was done in Canada at Regent College, Vancouver. He loves snowboarding and is passionate about everyday discipleship.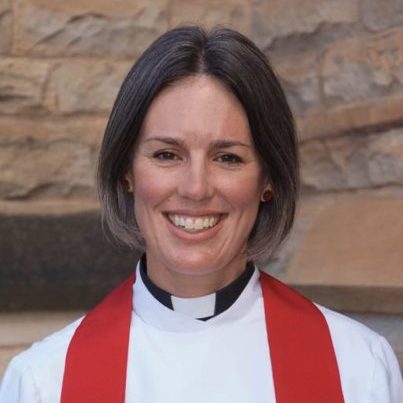 Revd Wendy Robertson
Assistant Minister & Community Chaplain
Wendy is excited to learn how best to love and care for the community through her work as a community chaplain. By listening well to the needs of Holy Covenant's neighbours and encouraging the church to do something about it, she hopes and prays that we can all get involved in God's Kingdom of love, peace and justice working in the 'hood.
Wendy worked as an RN for 15 years before studying theology and ministry. She finished her MA in Theology at St Mark's in 2020, and has recently completed a Diploma in Hospital Chaplaincy through the Uniting Church College of Leadership and Training. She has recently been ordained to the priesthood.
A mother of four primary and high school aged kids at local schools, and married to the wonderful Lach, she balances working in chaplaincy for Calvary Hospital and the army with her love and care for the Holy Cov community.  
In her downtime she loves meals with friends, running with Cody (kelpie cross), skiing with her family and learning about life lived the Jesus way.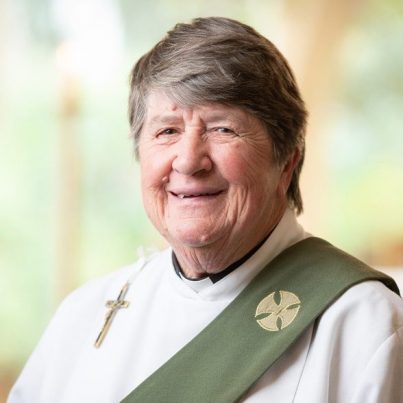 Ven Emeritus Anne Ranse OAM
Holistic Care Nursing Ministries
The Venerable Emeritus Anne Ranse OAM RN is the chaplain to the parish's Holistic Care Nursing Ministry. This ministry cares for the elderly, isolated and housebound in the community by providing social activities, community events and assistance to enable people to stay in their own home for as long as possible.
Anne was ordained a permanent deacon in the Diocese on Ascension day, 24 May 1998. Prior to ordination and raising a family Anne was a hospital trained nurse, qualifying in General Nursing at Goulburn Base Hospital and Midwifery at Royal North Shore, Sydney. She worked as a Missionary Nurse in the outback with Bush Church Aid Society at Coober Pedy in South Australia and the Presbyterian Board of Missions in the remote and isolated Pitjantjatjara Aboriginal Community of Ernabella in the Musgrave Ranges of South Australia. She continues to raise the profile of the diaconate in the Diocese and around Australia.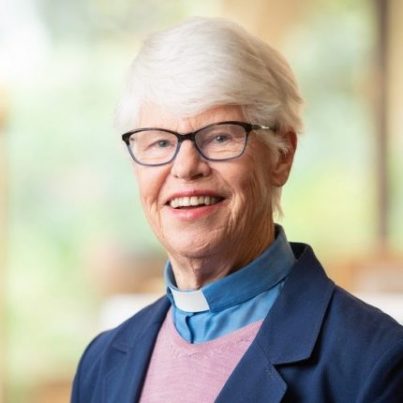 Revd Anne Dudzinski
Honorary Priest
Anne currently takes services in Kangara Waters and Calvary Nursing Home and assists with pastoral care in the parish. She helps with the running of the disability group, Colours of God.
As one of the first women priested, she was Rector of Tumbarumba Parish and Berridale and Snowy Mountains Parish. She believes that Jesus cared for and loved marginalized people.
Anne relaxes with books, in gardens, at art galleries and on retreats. She enjoys her three grandsons.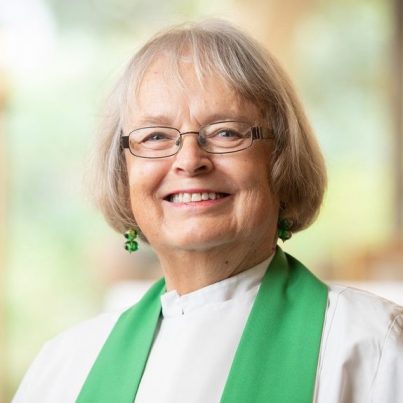 Revd Connie Gerrity
Honorary Priest
Connie was born and grew up in Canada. She and her husband George came to Canberra in 1966. Connie worked in research and IT positions in the Australian Public Service prior to being ordained as a deacon in 1994 and as a priest in 1995. She ministered at St John's, then became rector of the Parish of Murrumburrah in 1998, where she ministered until her retirement in 2008. In 2004 and 2005, in addition to her ministry in the Parish of Murrumburrah, she also undertook responsibility as Priest-in-Charge of the Parish of Boorowa.
Following their return to Canberra in 2008, Connie and George found their church home at Holy Covenant. During the first ten years of her retirement she did a number of locums in other parishes within the diocese and here at Holy Covenant where she now continues in ministry as an Associate Priest.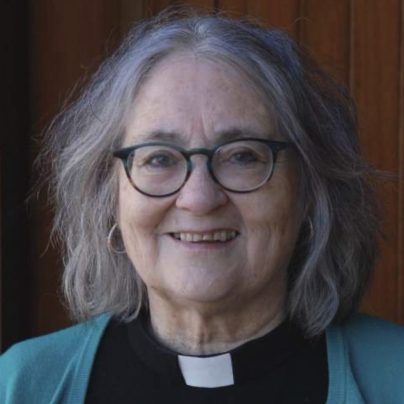 Revd Lynda McMinn
Honorary Priest
I have recently retired from full time parish ministry as the Rector of Ainslie, and am very happy to find a new spiritual home here at Holy Covenant, and to help out as part of the team from time to time. A key part of my role here will be to work with Wayne as we build and strengthen a network of 'broad church' Anglicans across the Diocese, people who have a heart for diversity, compassion and justice and for living out the Gospel call to love. A key ministry passion is for hospitality, where sharing food and drink isn't just an optional extra to parish life, but central to all we do together. As we share food at God's table, so we share food together. Over food shared with love, we not only meet one another, but we meet God.
I am very grateful to be living in a delightful retirement unit in Brindabella Court in Downer, where I share the space with two independent franchisees, or British Shorthair cats, Monty and Chester. There is no doubt that the old adage is true – dogs have masters, but cats have slaves! I also now have eight grandchildren of various ages, who are an ongoing delight.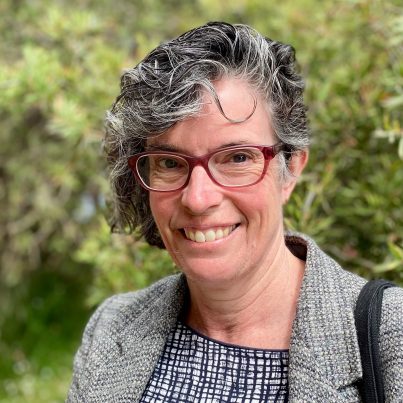 Megan Arthur
Office Manager
Megan started worshipping at Holy Covenant in December 2020, and was very excited to be appointed to the role of Office Manager in November 2021.  Megan is a mother, foster mother, and grandmother to many.
Megan's work and ministry backgrounds are best described as 'eclectic'. She was baptised as a child in the Methodist Church, confirmed and married in the Uniting Church.  Lived experience as a builder's labourer, public servant, union industrial officer, family day-care provider, apprentice chef, teacher, member of multiple management committees and university lecturer have honed her administrative and writing skills.
Further lived experience of parenting and fostering children and young people with complex medical and mental health needs, chronic illness, marriage breakdown, separation and divorce, and homelessness have driven Megan into a deep and continuing exploration of liberation theology, and its outworkings in social justice and inclusion.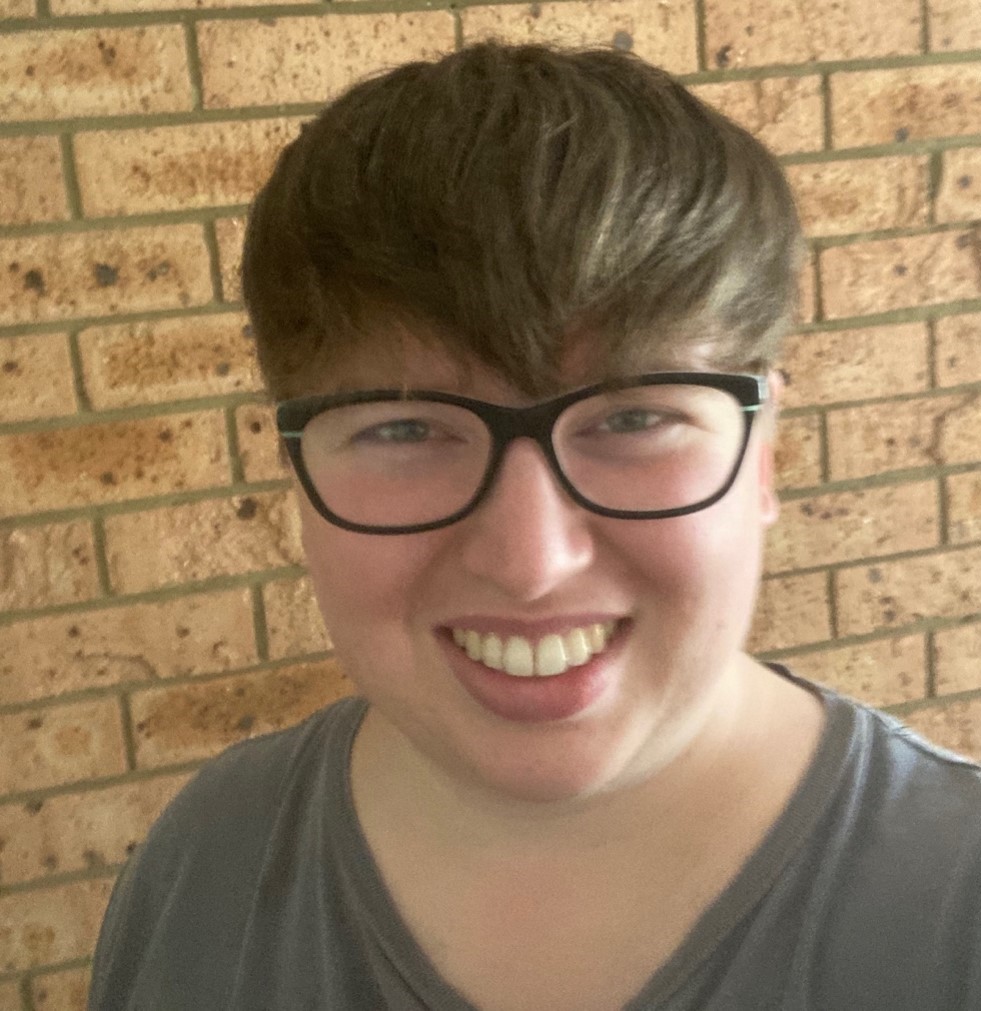 Lou Passmore
Kids' Ministry
My name is Lou Passmore (they/them) and I'll be running the kids' ministry program in 2023. I'm currently studying an Education degree at UC and I've been involved with the youth group here at Holy Covenant since 2021. I'm excited to start working with the kids in our community and giving them a safe envrionment to learn and grow in this year.