Worship
Rainbow Fellowship
Going digital
Due to the COVID-19 emergency, we have moved all our public activities to digital platforms including worship. 
This change will allow us to remain 'open' even if our building is shut. Staying connected will enable us to rest, grow and transform the world. For more information about these recent changes, click 'learn more'.
Simply sharing God's love
Rainbow Fellowship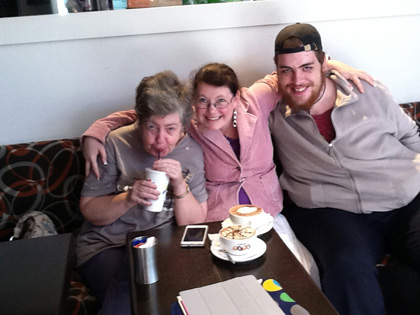 Rainbow Fellowship is a Holy Covenant ministry that reaches out to people with intellectual disabilities. It acts as a friendship group for anyone who wants to talk about God in an uncomplicated way.
The main aim of this ministry is to support people with disabilities and to share the love of Jesus, to encourage them on their faith journey into a closer relationship with Christ: to help them understand and apply God's Word to their lives and to give them also an opportunity to serve others and have fellowship in a way that is meaningful to them.
Rainbow Fellowship meets the first Sunday of each month at 3:30 pm, February to November.