A place for everyone
Holy Covenant is a place where everyone gets to rest, grow and transform the world around them.
Everyone flourishes when we treat each other with dignity and compassion. This takes a commitment to nourish generosity of heart, mind and spirit. For it is only through our generosity that compassion and justice grow in this world.
As a church, we value diversity and inclusion such that we allow people to exercise their gifts irrespective of their age or able-bodyness, their gender or orientation.
Mission Statement
Our Vision in Action
To grow in Christ together, to equip for service, to care for all.
History
Our journey so far…
The parish was the first to be established in the then new Belconnen valley as a part of a unique scheme of co-operation between the Anglican, Churches of Christ, Congregational, Methodist and Presbyterian churches.
Regular services began on 11 February 1968 in Macquarie Primary School. Eventually a Rectory was built in Aranda and a house in Cook was purchased for use as a Manse. Because of growth in the Joint Congregation they required more space, so in early 1969 the services were moved from Macquarie to the newly opened Aranda Primary School. A competition was held to choose a name for the parish and on 20 June 1974 the name "Church of the Holy Covenant" was adopted.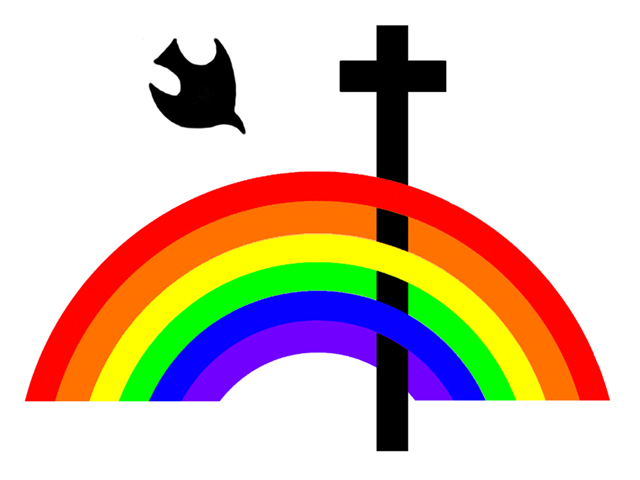 Our parish symbol of the rainbow, cross and dove is a reminder of the covenant God made with Noah and also the covenant of co-operation under which the parish was established.
After operating for ten years, the common purse was terminated and this marked 'the beginning of the end' of the co-operating scheme.
Over the years a number of plans for proposed church buildings, on various sites, were presented, but it wasn't until July 1984 that the Anglican worship centre at Jamison was opened. As the old rectory in Aranda was too small and rather inconvenient, a new one was built on the same site as the Worship Centre, and it was dedicated on 5 February 1989. This building is now used as the Rainbow Centre.
The design of the Worship Centre was a development of the concept that the church is the people and that a church building should be conducive to worship. It should help the people to feel literally gathered around the Lord's table, from which they move out to serve the community. It is built low to the ground, to give the feeling of being amongst the community, rather than sitting high on a hill looking aloof and separated from the people.
The title of the parish is "Holy Covenant Anglican Church" and the Old Testament symbolism of the tent form, as an expression of the covenant relationship between God and the Israelites – that He would be with them in the Tent (Tabernacle) as they moved towards the Promised Land – is expressed in the building's visual form.